GroupMiles
Online Mileage Tracking
Easy To Update Your Group's Mileage for Ride Events
If your group manages a Ride Calendar, and keeps track of each person's mileage, this is the application for your group!
Check out this short video to show you just how quick and easy managing your group's ride can be!
Works on Any Computer, Tablet, or Phone!
Spend your time RIDING, not "working"
Add Rides to the Calendar
Click on the Calendar – Add your ride event! So easy to do on your phone, tablet, or computer!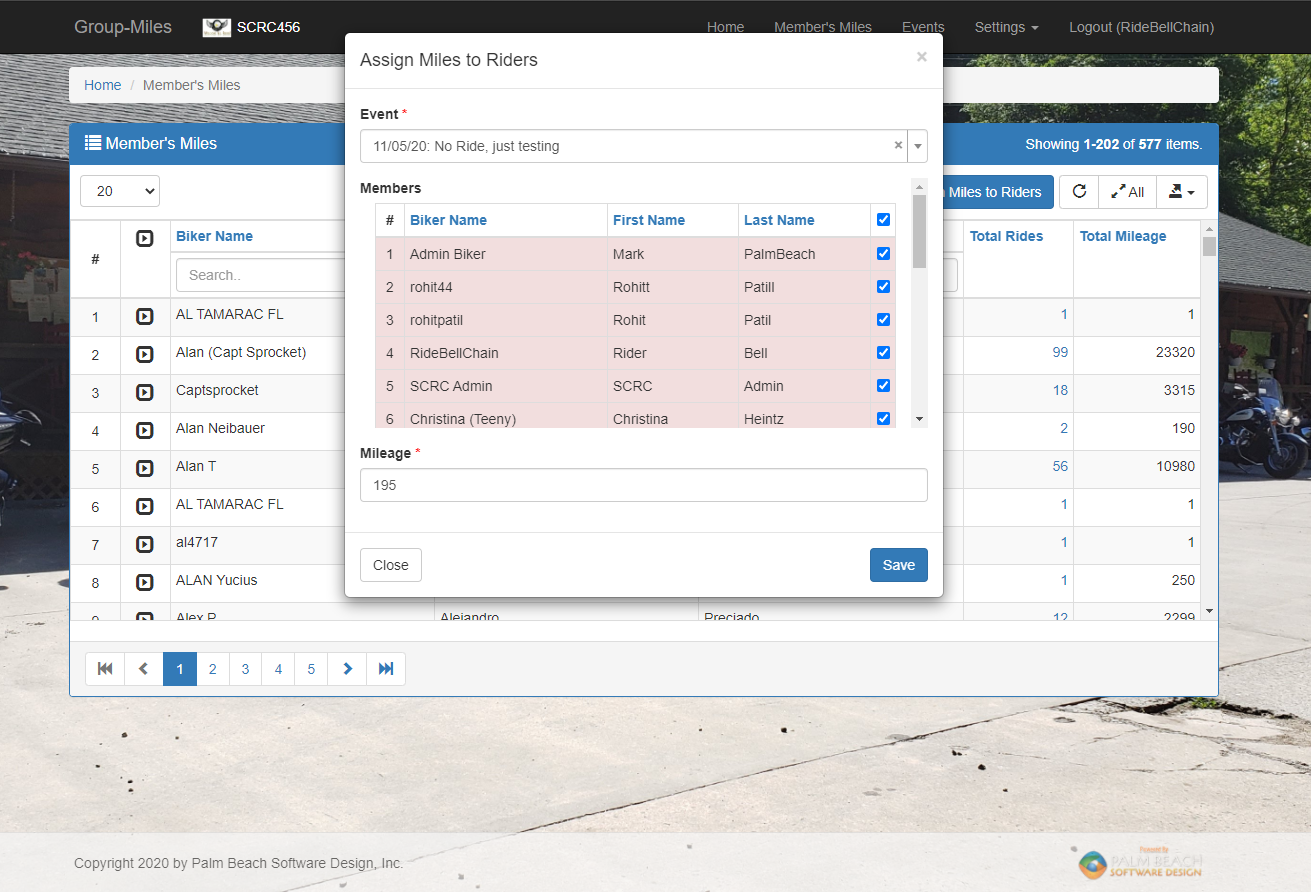 Select Members to Receive Miles for an Event
See the list of members, and quickly assign them miles for the selected ride event.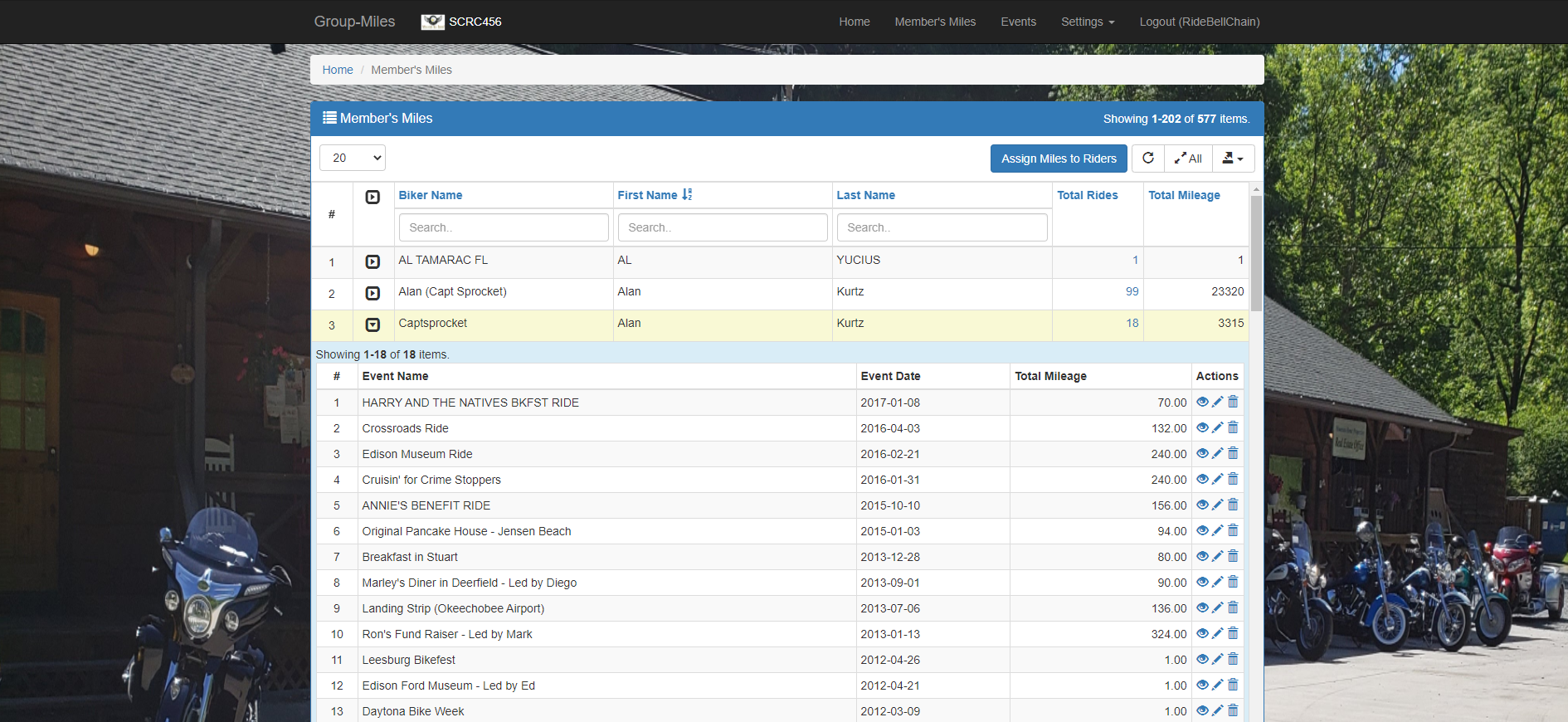 See each member's rides and mileage. Print CERTIFICATES OF ACHEIVEMENT quickly and easily for group recognition.